Career Prospects and Job Opportunities in Business Analytics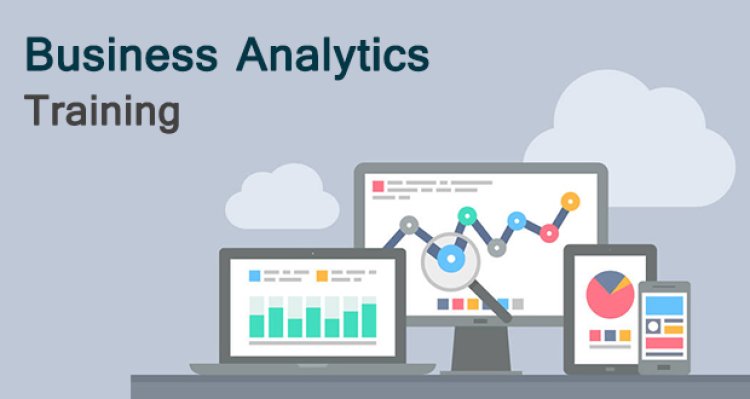 Career Prospects and Job Opportunities in Business Analytics
Business Analytics, though it has been there for decades in various form supporting business decisions, has become a watchword in the Market since early 2010's. Recent advancements in Data Science and Big Data technology enabled Business Analytics in crunching huge amount of data to provide valuable Data-Driven Business Insights. Quick Google Search reveals plethora of articles, blogs and publications quoting Business Analytics as the Next Big Thing in Business world, the sexiest job in 21st Century and so on. This article is focused on Career Protects in Business Analytics for young professionals.
A Bit of History on Data and Evolution of Business Analytics:
Analytics driving business decisions is all about extracting patterns from data. It is interesting to note that there huge business were and sustained centuries ago. The East India Company (The Dutch Company: Vereenigde Oost-Indische Compagnie – VOC), the first multinational corporation in the world and also first publicly traded company, had operations across many countries with near to a million employees. It virtually holds monopoly position in spice trade for long decades in 1600s -1700s. They would have used some sort of decisions support system with data, otherwise managing the company of this size and scale would not be simply possible.
So, at its core, data driven business decisions goes back to the 1600s, and the 1950s, when computers were introduced, data driven analytics got more attention in how business' make decisions.
In 1980's, Business started using computer to store data, it was mostly in centralized mainframes. Over a period, the applications moved to distributed and decentralized data computing. This has resulted in islands of data problem. Data required to analyze the business, creating reports etc., is scattered among various systems and different applications in different formats, platforms, even in different geographic locations. As business grow, this islands of data problem started growing in multiples. This has resulted in a cumbersome, time-consuming efforts to consolidate data to create reports and analysis.
In early 1990's, The concept of Data Warehousing introduced, which aims to break this islands of data problem by bringing all this data to a single place in consistent format, so that the analysis of data and report generated can be efficient and timely to support business decisions. Problem of data islands were solved by Data warehouses, but to provide insights using this data is different aspect. This need introduced the concept of Business Intelligence. The Idea of Business Intelligence (BI) is that to provide one-stop shopping for data-driven insights in concert with data warehouses, which is providing one-stop shopping for data.
For many years, Business Intelligence along with data warehousing, has been the main source of reports and business insights to make important decisions in business. Despite of successes of BI and data warehouses, there were some limitations and shortcomings such as significant upfront effort in setting up data warehouse, delay in data entering data warehouses, thereby reducing the relevance of reports generated by Business Intelligence. Also, processing semi-structured and unstructured data with traditional data warehouse – BI model proved to be daunting task and in some cases simply not possible.
These limitations has created the need to evolve into next paradigm, as we call, Business Analytics.
Demystifying Business Analytics
Analytics has emerged as a catch-all term for a variety of different business intelligence (BI)- and application-related initiatives
The business decision are supported by earlier systems such as MIS (Management information system), EIS ( Executive Information Systems), DSS (Decision Support Systems) etc., then the era of business intelligence. All these systems have their own limitation in providing timely insights and processing various forms of data.
That's where Business Analytics comes in. Business Analytics term is used to refer an entire continuum of analytics, including Descriptive Analytics, Predictive Analytics, Discovery Analytics and Prescriptive Analytics. Each of these analytics has a unique purpose in providing overall data-driven insights.
Descriptive Analytics
Descriptive Analytics focus on relatively simple data set to provide factual insights into the past and present. For example:
How your sales team has performed in last quarter
How many customers didn't renew the subscribe
Percentage increase or decrease in business volume etc.
Predictive Analytics
Predictive Analytics focus on providing data-driven insights in forecasting what 's likely to happen. For example:
Which product will have the highest demand in next quarter.
Market response on new product launch
Discovery Analytics
Discovery Analytics help to find the patterns of the business activity, which could be of importance, hidden in huge data. For example:
A customer who makes second purchase in a month, repeats the purchases in consecutive months thereby concluding that he become loyal customer
Prescriptive Analytics
Prescriptive Analytics is the final frontier of Business Analytics, which combines various internal and external sources of data and the capabilities of descriptive, predictive and discovery Analytics to prescribe the best possible decision options. For example:
Prescribed decision: It would be better to focus on improving the quality of existing products and their marketing to increase the market share rather than introducing new products as competitors are aggressively launching new products in already flooded market.
Career Prospects in Business Analytics:
Increasingly, Organizations of all sizes are investing billions of dollars in analytics as it is considered as single most important area in providing data-driven insights to make business decisions. This is driving demand for qualified Business Analytics professionals. The career opportunities in Business Analytics areas is considered the most coveted in 21st century and there are millions of new jobs being created every year.
As Business Analytics industry is in early stages, job roles aren't standardised varies widely with industry. Some roles which are in practice as of today
Data Scientist: Accountable for creating and implementing Analytics models for Business
Analytics Architect (or Data Architect) : Involved in designing the architecture
Data Analyst: Operational role, in performing business as usual tasks retaled to Business Analytics such as generating reports etc.,
Analytics tools Administrator: Technical role accountable for maintaining Analytics Tools, Applications and corresponding Infrastructure
The average salaries of various Analytics job roles (in US dollars)
Some of the Industries, where Business Analytics is in high demand are
Health Care Clinical research / Pharma companies
Finance / Banking /Investment sector
Human resource management / Talent acquisition
Retail / Ecommerce
Logistics / Supply Chain
Few projections based on surveys conducted by various organizations:
Market for Analytics is forecasted to reach US $ 17.1 Billion. (Gartner press release Feb 19,2013)
By 2016, the demand for Analytics professionals will increase to more than 5,00,000 ( NASSCOM India)
By 2018, the United States alone is projected to face a shortage of 190,000 people with advanced analytical skills and about 1.5 million managers and analysts with the high level knowledge on big data and analytics (McKinsey Global Institute).
As per Gartner's research, more than 10 million jobs in the area of big data analytics new created by 2016
Job of a data scientist is the sexiest job of 21st century. (Harvard Business Review Oct'12)
As per Gartner's research Through 2015, 85% of Fortune 500 organizations will be unable to exploit big data and analytics for competitive advantage
SKILLOGIC Solutions is providing Business Analytics training in Bangalore, Chennai, Hyderabad, Delhi and Mumbai. Online training also available for Business Analytics courses. For more details call on 1800 212 5353.