ITIL is a best practice framework for managing IT services. ITIL as several levels of individual certifications viz., ITIL Foundation , ITIL Intermediate and Expert Level. ITIL Intermediate certification is designed to impact knowledge to senior ITSM professional to manage IT services as per ITIL guidelines. There are two paths in pursuing ITIL Intermediate certifications - Life cycle path and Capability path. Candidate are expected to master the individual phases -Service Strategy, Design, Transition, Operations and CSI through intermediate certification.

SKILLOGIC™ is an Global ATO (Authorized Training Organisation) providing quality ITIL Intermediate training and facilitating certification for professionals across the globe. SKILLOGIC™ specialzes in ITIL Training and consulting , currently involved in large scale ITIL consulting projects in Europe and USA.
COURSE HIGHLIGHTS
Training content are based on latest ITIL® Version
Best Certified Instructors with decades of experience in subject matter.
ALL included: Training & Exam Fee, Course ware, Mock Tests and more
Complimentary 180 Days of High Quality E-Learning Access
Earn 24 Hours PDU (Training) Certificate
Premium Access to ITIL resources and ITIL Job Portal.
UPCOMING ITIL INTERMEDIATE TRAINING
ABOUT COURSE
What is this Course About?
ITIL is the defacto best practice framework for IT Service management widely practiced across the globe. ITIL® Certification course aims to impart knowledge on all 26 ITIL process aligned with ITIL Foundation syllabus as per AXELOS®, UK based ITIL Governing Body.
What are the Course Objectives?
Deliver training aligned with ITIL® Foundation Syllabus as per 2016 Exam Pattern
Impart highlevel knowledge in ITIL® 26 Processes and Key Concepts.
Provide End to End support to candidates in pre and post exam processes
Inculcate continuous learning habit through providing access to ITIL resources.
Who should be aiming for this Course?
ITIL certification is increasing becoming a mandatory requirement for professionals engaged in IT Service management related jobs across the industry. This certification is most relevant for : Technical Support Roles
Help Desk/ Service Desktop engineers.
IT Managers and Operations Managers
System Administrators/Analysts
Database Administrators
Service Delivery Professionals
Quality Analysts and Application Management team
Other professional related to IT service management
PARTICIPANTS REVIEWS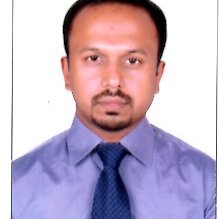 It would be great if the training duration for program is increased from 3 days to 5 days spanning over 2 weekends. This would give enough time to the participants to gain a better understanding after the first weekend as they prepare and read through the content in the gap of 4-5 days. Overall experience was good but there is a lot of scope for improvement
FAQ
Can I get full refund, if I decided not to continue with course?
You are entitled to full/partial refund as governed by Skillogic refund policies. Do read the policy details, whose direct links are provide in this page footer
Can I switch from Classroom Batch to Live Online training batch?
It is strongly recommended to one mode of training for better learning experience but , in case situation demands, yes you can switch mode of training upon requesting Skillogic contact point
Is there any documents I need to carry to the training session?
Yes. You need to bring your Photo ID Proof such as National ID card, Driving License etc., We need this in order to issue Participation Certificate and booking certification exam as required.
Do I get opportunity to contact trainer for any quick queries
We conduct whole day classroom revision session for this reason. In case, if you have quick queries, we fully support you to arrange a call from Trainer
What does Skillogic Study Kit include?
Skillogic Study Kit include Course ware Hardcopy, Soft copies of study materials, Sample Questions, other required materials required for your self study.