Business Analytics (BA) is domain of analyzing patterns from complex data generated in organisation to provide business insights enabling right business decisions. In advent of technologies such as cloud computing, big data etc., today, this complex data including various social media responses such as tweets, videos, audio, blogs, comments et., can be processed to derive business insights providing immense value for the organisation in gaining and sustaining competitive advantage.

The field of Business Analytics is so vast that it requires a large pool of qualified professionals from Data scientist and Architects, who work on statistical models and algorithms to build customed Analytics model for an organization to professionals implementing these models and administer them. This course focuses on providing the high level knowledge of the various Business Analytics models from satistical perpective through case study driven approach.

For more information on course structure and enrollment call our BA co-ordinators at +1 646 480 7630
COURSE HIGHLIGHTS
Case Study Based Training with R Language
Conducted by Industry Certified Data science Instructors through practical approach
All Included: Training, Skillogic Exam & Certification fee,2 Mock Tests
Complimentary access to Data Lab and Job Portal
Earn 24 Hours Contact Hours (PDU) Certificate
Access to continuous Learning and premium access to Business Analytics Job Porta
UPCOMING BUSINESS ANALYTICS BASICS TRAINING
ABOUT COURSE
What is this Course About?
Skillogic Business Analytics Program is designed to impart basic to intermediate knowledge to young professionals, aspiring to pursue their career in Business Analytics. This syllabus covers all four areas of analytics: Descriptive Analytics, Predictive Analytics, Discovery Analytics and Prescriptive Analytics. Case Study driven approach is adopted with R- language and the training is structured to provide hands on experience to candidates using R - Studio tool.
What are the Course Objectives?
On completion of Business Analytics certification, you should be able to:
Define Analytics Model for Business
Perform Statistical Data Analysis using R - Studio
Statistical technique for data-driven analysis
Define Hypothesis and provide insights for making business decisions
Who should be aiming for this Course?
Business Analytics is considered as next big thing and could offer excellent career prospects. This certification is most relevant for :
Students with Math Background
Professionals with interest in Data science
Business Intelligence Professionals
Business consultants and young managers
Any professional aspiring to pursue career in Business Analytics
PARTICIPANTS REVIEWS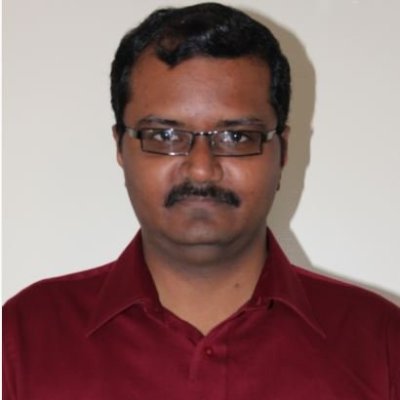 I attended ITIL foundation training from Skill Logic. Training was awesome and 100% credits to the trainer Manikandan who is a ITIL Expert certified. In 2 days he covered all the topics just like that in a easy, clear and interactive method. I recommend Skill Logic and trainer Manikandan to all who wants to take ITIL foundation.
FAQ
Can I get full refund, if I decided not to continue with course?
You are entitled to full/partial refund as governed by Skillogic refund policies. Do read the policy details, whose direct links are provide in this page footer
Can I switch from Classroom Batch to Live Online training batch?
It is strongly recommended to one mode of training for better learning experience but , in case situation demands, yes you can switch mode of training upon requesting Skillogic contact point
Is there any documents I need to carry to the training session?
Yes. You need to bring your Photo ID Proof such as National ID card, Driving License etc., We need this in order to issue Participation Certificate and booking certification exam as required.
Do I get opportunity to contact trainer for any quick queries
We conduct whole day classroom revision session for this reason. In case, if you have quick queries, we fully support you to arrange a call from Trainer
What does Skillogic Study Kit include?
Skillogic Study Kit include Course ware Hardcopy, Soft copies of study materials, Sample Questions, other required materials required for your self study.